DANCE PARTY - All night FREE Salsa Lessons
HOT SPOT
by Lina Rodriguez

A performance/installation that builds on and questions stereotypes of Colombia's different packages through the news and as a touristic attraction. HOT SPOT reflects on our role as spectators, dancers and consumers of "Latino" culture and images in the First World.

@ NUIT BLANCHE

September 29, 2007
Engine Gallery
1112 Queen Street West

7:03 pm to sunrise

Co-presented by Evento Digital 2007
Sponsored by aluCine Toronto Latin@ Media Festival

Credits:
Music & Sounds by DJ Noloves
Technical Coordinator & VJ: Diana Cadavid
Technical Assistance: Ricardo Rozental
Creative Consultant: John Bradley Deane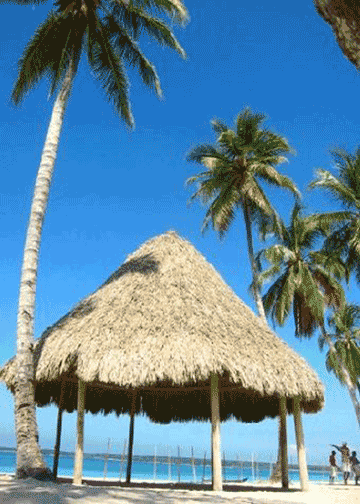 HOT SPOT
by Lina Rodriguez


Installation/Performance
Two Video Projectors, two DVD players,
six speakers, two CD players, a sound system, two turntables, a mixer
and postcards featuring Colombian tourist attractions. 2007

Twice the size of France, Colombia a myriad natural attractions, from Amazon jungles to some of the last high-altitude glaciers left in the tropics and pristine beaches along the Pacific and Caribbean coasts. Visitors can see pre-Columbian archaeological ruins and still-vibrant indigenous cultures as well as great museums in Medellín and Bogotá. One of the most important worldwide tourist guides, Lonely Planet, ranked Colombia as one of their top ten world tourist destinations in 2006. On Now Magazine's issue of January 18 th 2007, Colombia was included as one of Doctor's without Borders Top 10 Under-Reported stories of 2006. More than forty years of conflict in and growing economic difficulties have led to a serious deterioration in the basic living conditions of several sectors of the population. According to various estimates, more than 3 million Colombians have been displaced since 1985, making them the second largest internally displaced population in the world after Sudan.

President Alvaro Uribe has become very engaged in developing Colombia's tourism industry. In 2006, Colombia provided a significant budget in US dollars to promote the country abroad through the campaign "Colombia es Pasion" (Colombia is Passion), inviting the media, celebrities, politicians, and film stars to experience its positive aspects first hand.

HOT SPOT wants to build on and question stereotypes of how Colombia is perceived abroad and also how Colombia's image is being projected and reproduced through the media and internet to the world. By juxtaposing the Colombia in civil war with the Colombia-tourist attraction, HOT SPOT seeks to question our role as spectators, dancers and consumers of "Latino" culture and images in the First World.

HOT SPOT will be an all-night salsa dancing party with DJ Noloves , who will play flavorful Latin tunes while Lina Rodriguez will give FREE salsa lessons to any audience member who is interested while salsa lovers and enthusiasts will dance and have fun and if they are interested, take a closer look to the different packaged images that the media sells about Colombia and hopefully inspire them to question these.

Salsa Lessons/Dancing: Lina Rodriguez will give 30-minute salsa lessons every two hours. The rest of the time she will dance and invite the audience to dance. She has already contacted several salsa dancers both Canadian and Latin American to join her throughout the night.
Postcards: There will be a stack of postcards of tourist attractions and landscapes from Colombia for audience members to take as a souvenir of HOT SPOT. On the back of each one, there will be fragments from newspapers, travel chat rooms, websites on Colombia and American and Colombian politicians speeches and opinions. Some of the text will include:
• In Colombia, leftist guerrillas fight the state and illegal right-wing paramilitary organizations, which often collaborate with sectors of the Colombian armed forces. All of the parties in the conflict are responsible for human rights violations.
• "Alvaro Uribe leads a country mired in corruption, violence and drugs - the source of 90% of the cocaine in the US - and where critics of the government receive death threats and drug barons and death squad leaders win amnesty" Isabel Hilton - Thursday March 8, 2007, The Guardian
• "President Uribe's main step towards 'peace' has been a likely deal with the paramilitaries that will allow them to pay brief sentences in luxurious jails despite having massacred thousands of innocent people, while avoiding extradition despite having sent tons of drugs to my country." Massachusetts's congressman Jim McGovern.
• "The only people you have to share the swaying wax palms and sweaty salsa clubs with are a handful of hardy travelers and crowds of friendly Colombians" Michael Kohn- author of the new Colombia guidebook for Lonely Planet.
• The Colombian government routinely fails to bring to justice military officials who have collaborated with these illegal paramilitary groups as they carry out atrocities.
• Civilians caught in the crossfire between these armed groups suffer the majority of the casualties.
• I'll be stopping over in Bogotá for about 11 hours, well the whole day, until my connecting flight leaves at 11:30pm so I need a place to eat lunch dinner and do some shopping. First of all is it safe to go around the city by myself? I'm male and I speak Spanish just to let you know because everyone always asks if you speak Spanish ...also if I'm going to buy some souvenirs what are some of the must haves from Colombia? Thanks for reading and please reply!
• Bogotá is fairly safe during the day, the Northern section seems to have the best restaurants, this is where the majority of the embassies are located, you can head to the old section of town plenty of tourists during the day but get out before dark. Don't hail a taxi from the street have the restaurant or store call one for you. When you get out of the airport terminal go to your right and just around the end of the building is the airport taxi stand, make sure you talk to the booth and tell them where you are going, they will put you in line for the taxi. Speaking Spanish will be a big help, I was in Bogotá last month, as a Gringo whose Spanish is limited I did not have any problems.